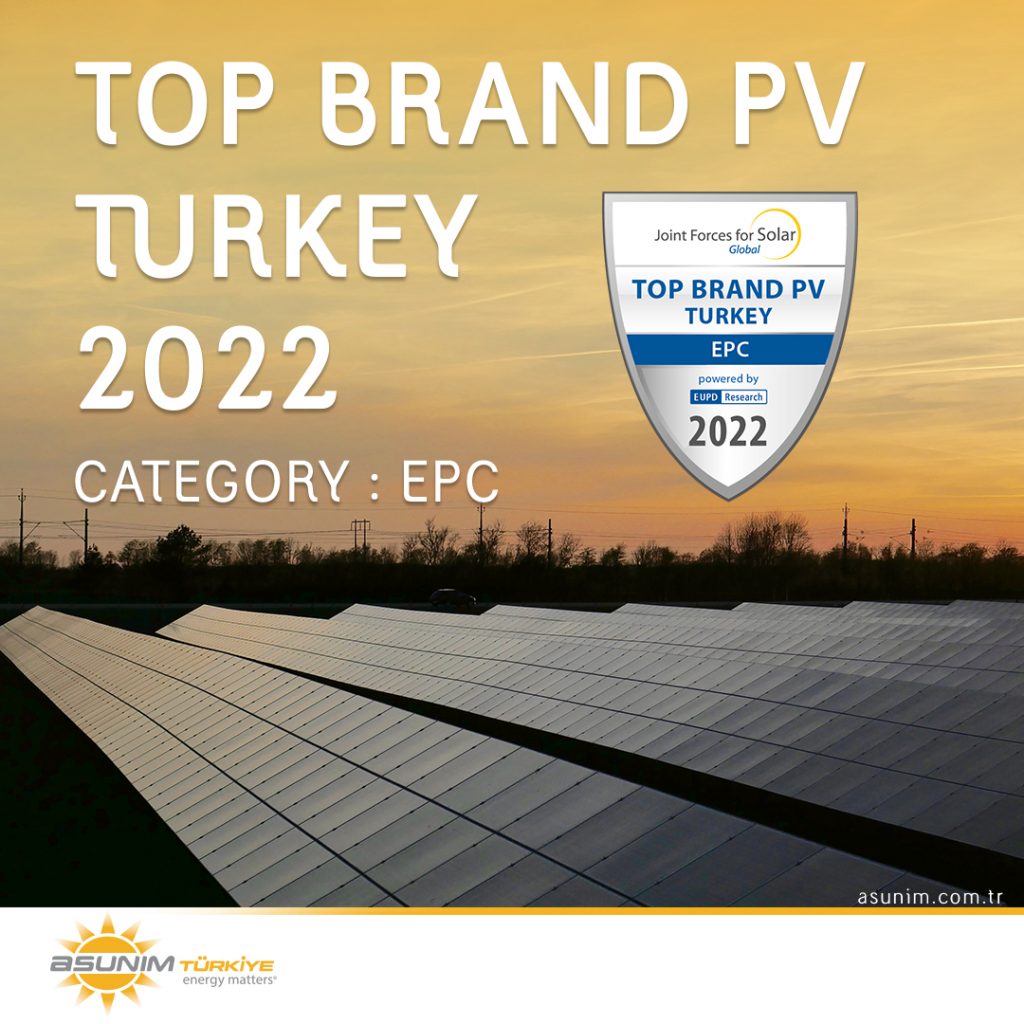 ASUNIM is proud to be the first company in Turkey to receive the "Top Brand PV" certificate, the most prestigious and reliable award of the international PV sector, in 2022.
Every year, the perception of many brands is independently evaluated by EUPD RESEARCH, a globally recognized and authorized research institute, through surveys conducted among actors in the global PV market. The Top Brand PV award is awarded to only high-performing companies with a perception of "best in class" by end users and installation firms in the market when identifying the most reliable and reputable companies in the eyes of the stakeholders participating in the research.
As a result of surveys conducted in various countries in Europe, ASUNIM is proud to be the first company in the EPC category to be awarded the "Top Brand PV Turkey" certificate for the second time as a result of product and service quality, reliability and consumer satisfaction assessments.
Through its offices in different parts of the world, with more than 1 GW of international experience, numerous international installations that have been successfully completed and more than 20 years of international experience, ASUNIM performs turnkey installation (EPC) service in the field of photovoltaic solar energy at the highest level. It will continue to work for the establishment of PV in Turkey with international standards and will continue to be a supporter of innovations in the global field and a pioneer in Turkey.